3-GIS Europe Growth - Team Moves Into New Bern Office
Decatur, AL -- On January 21, 2019, 3-GIS, a telecommunications software and services company specializing in fiber network management, announced the grand opening of their new office location in Bern, Switzerland.
Regarding the company's recent move, 3-GIS Chief Executive Officer, Tom Counts, said, "With the continued success and growth in Europe, we understand to truly serve the market, we need to make it personal. By establishing more than a sales office, we are positioning ourselves for the long-term to be a dependable, reliable, local partner that is ready to do much more than just represent our great products...but to support, train, and advance those products and services in a manner much more relevant to our customers. That being said, our previous office simply wasn't big enough to support our growing staff nor prepared to expand to meet our future goals. We're all really excited with the new office and the opportunity to fill it up with experts in 3-GIS products and services. We hope to see you there soon!"
The new office will employ six full-time employees, focusing on sales and customer support, and will bring on more team members as the company's growth demands. It will be located at Weltpoststrasse 5, 3015 Bern, Switzerland.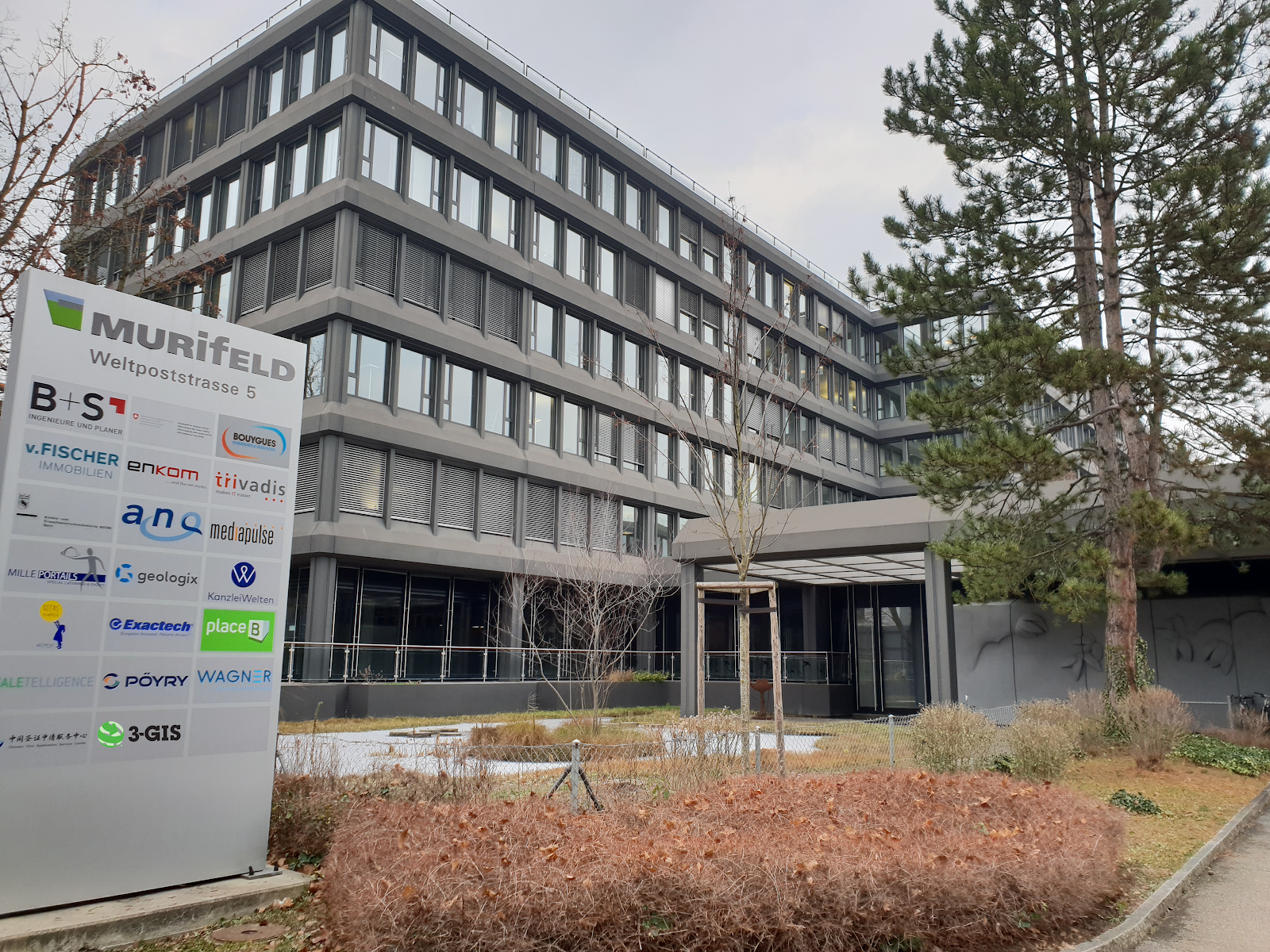 About 3-GIS
Since 2006, 3-GIS has been helping the telecom industry achieve better results. The company is headquartered in Decatur, Alabama, USA. The company's software and services provide geospatial asset management solutions for fiber network planning, design, construction, and management. 3-GIS | Network Solutions, comprised of 3-GIS | Web, 3-GIS | Mobile, and 3-GIS | Admin, is the world's first web-based, full-editing, fiber network management software. The company employs professionals in the fields of network engineering, computer science, and geographic information systems supporting deployments in 16 countries. Visit www.3-GIS.com for more information.
---
3-GIS Europa weiter auf Wachstumskurs – Team bezieht neues Büro in Bern
Decatur, Alabama – Am 21. Januar 2019, 3-GIS offiziell die Eröffnung des neuen Europa-Büros in Bern, Schweiz, bekannt gegeben.
Zum jüngsten strategischen Zug des Unternehmens sagt 3-GIS Geschäftsführer Tom Counts:" Mit dem zunehmenden Erfolg und damit verbundenen Wachstum in Europa ist für uns klar, dass wir näher am regionalen Markt sein müssen. Mit der Eröffnung des neuen Standortes in Bern, der weit mehr als ein reines Vertriebsbüro ist, positioniert 3-GIS sich als langfristiger, zuverlässiger und vertrauenswürdiger Partner - der nicht nur erstklassige Produkte anbietet, sondern ebenfalls Support und Trainings direkt in den Zeitzonen unserer Kunden. Die räumliche Nähe ist uns außerdem wichtig, um die Anforderungen der Nutzer unserer Software in neuen Märkten noch besser zu verstehen und diese Erkenntnisse in die kontinuierliche Weiterentwicklungen unserer Produkte und Dienstleistungen einfließen zu lassen. Um all diese Ziele zu erreichen, haben die bisherigen Räumlichkeiten einfach nicht mehr ausreichend Platz geboten. Wir freuen uns alle sehr über das neue Büro und darauf, es mit weiteren 3-GIS-Experten zu besetzen."
Der neue Standort in der Weltpoststrasse 5, 3015 Bern, wird von 6 Vollzeitkräften besetzt werden, die ihren Fokus auf Vertrieb und Support legen.